All you Need to Know About Bridal Set Rings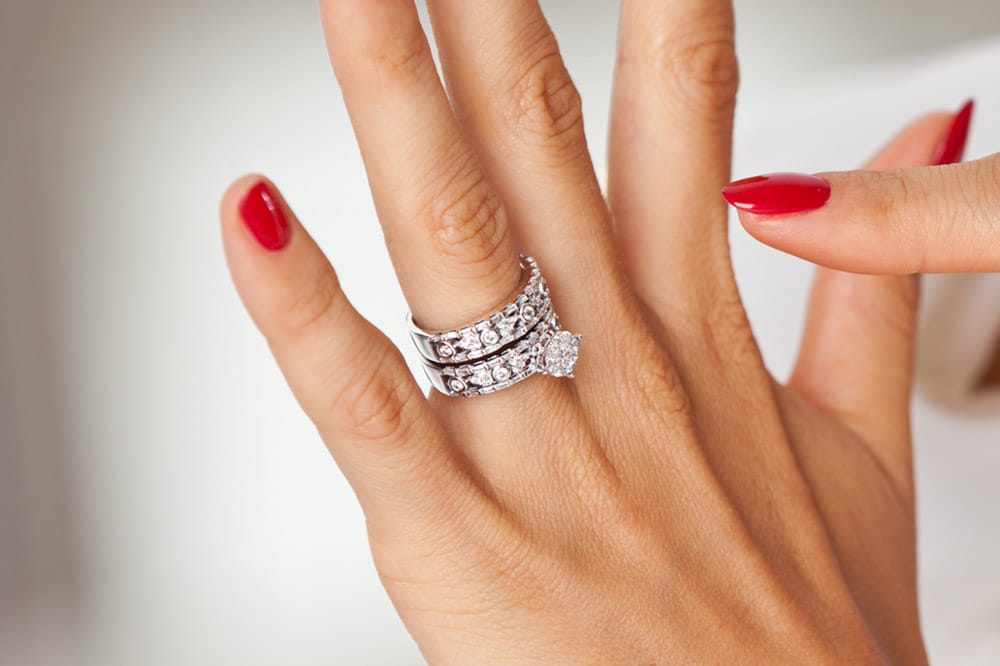 - What is a bridal set ring?
A bridal set consists of two rings—an engagement ring and a matching wedding band—designed to complement each other and be worn together as a cohesive set.
- What is the different gemstones used for bridal set rings?
Diamonds, lab-grown diamonds, and moissanite-diamonds are dominant gemstones used in engagement rings.
- How much should you spend on a bridal set ring?
There is no set price for a bridal set ring, but most couples spend between two and three months' salary on it.
- What is the average cost of a bridal ring set?
A one-carat natural diamond bridal set ring costs around $8,000 on average, while lab diamonds and moissanite cost $2,000 to $4,000 on average.
- What's the advantage of choosing a bridal set over separate rings?
Bridal sets offer a coordinated and seamless look, ensuring the two rings fit perfectly together and complement each other's design.
- What are the best places to buy a bridal ring set?
Online retailers, custom jewelry makers, and jewelry stores are typically the best places to buy bridal set rings. Buying a bridal set ring online has several benefits, including convenience, access to a wide and varied variety of designs and prices, and the ability to easily compare prices. Furthermore, online retailers frequently offer free shipping and returns, as well as customer service support.
- Can I customize the design of a bridal set to suit my preferences?
Many jewelers offer customization options, allowing you to choose the type and arrangement of diamonds or gemstones and the style of the set.
- What are the common types of bridal sets?
Bridal sets can include classic solitaire engagement rings paired with a simple wedding band or more elaborate designs with intricate details.
- How do I ensure that the engagement ring and wedding band fit well together?
Purchasing a bridal set ensures that both rings are designed to fit together perfectly, eliminating concerns about matching.
- Is it possible to upgrade the diamonds or gemstones in a bridal set in the future?
Some jewelers offer services to upgrade or replace the stones, allowing for customization over time.