All you Need to Know About Wedding Rings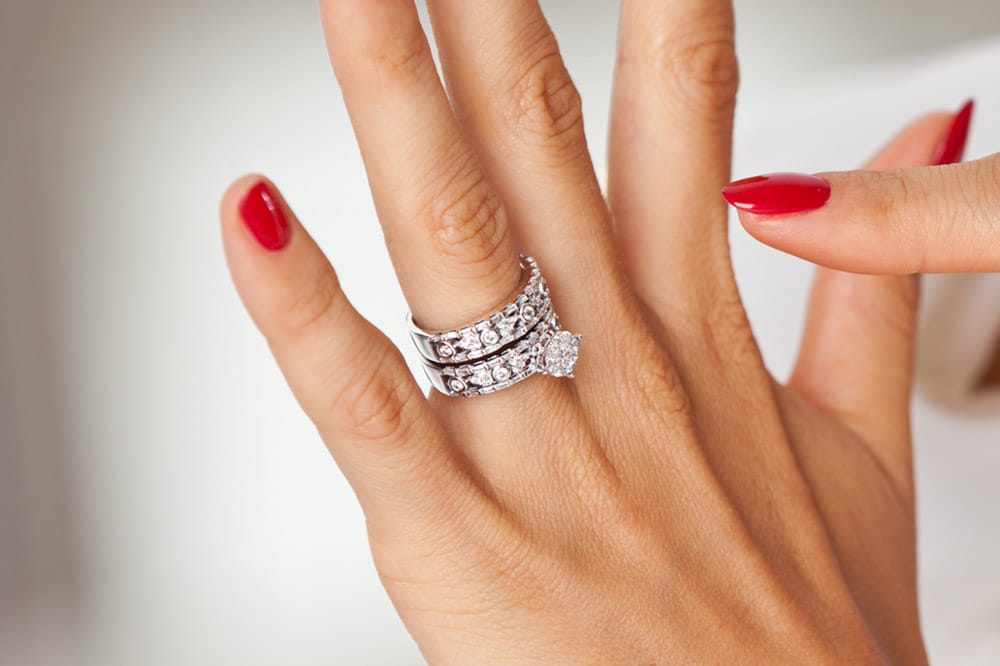 - What is a wedding ring?
A wedding ring, also known as a wedding band, is a symbol of commitment and love exchanged during the wedding ceremony and worn to signify the marriage bond.
- What is the different gemstones used for wedding rings?
Diamonds, lab-grown diamonds, and moissanite-diamonds are dominant gemstones used in engagement rings.
- What's the difference between an engagement ring and a wedding ring?
An engagement ring is typically given during the proposal, while a wedding ring is exchanged and worn during the wedding ceremony to symbolize marriage.
- Can wedding rings be customized or personalized?
Yes, many couples choose to engrave special messages or dates on their wedding rings to add a personal touch.
- Are there different styles and designs for wedding rings?
Wedding rings come in various styles, from classic plain bands to more intricate designs with diamonds or other gemstones.
- What are the best places to buy a wedding ring?
Online retailers, custom jewelry makers, and jewelry stores are typically the best places to buy wedding rings. Buying a bridal set ring online has several benefits, including convenience, access to a wide and varied variety of designs and prices, and the ability to easily compare prices. Furthermore, online retailers frequently offer free shipping and returns, as well as customer service support.
- How do I determine the correct size for a wedding ring?
Visit a jeweler to get professionally sized, or use a ring sizing guide to measure your finger accurately.
- Do wedding rings have to match or coordinate with the engagement ring?
Matching or coordinating wedding rings with the engagement ring is a personal choice, but many couples prefer a cohesive look.
- Can I wear my wedding ring and engagement ring on the same finger?
Yes, you can wear both rings on the same finger, with the wedding ring usually placed closer to the base of the finger.
- What's the significance of wearing the wedding ring on the fourth finger of the left hand?
Tradition holds that the "ring finger" of the left hand has a direct vein to the heart, making it a symbol of love and commitment.