Radiant Moissanite Rings Around South Miami, FL
Venazia is the most famous name for fine radiant moissanite rings in the country. All our products are handmade in the US by the finest and most qualified jewelers.

Most of our radiant moissanite rings are in stock either at our South Miami store or ready for next day delivery from our US head office.

Venazia has a team of specialists ready for a one-on-one complimentary consultation to assist you with your decision based on your criteria.

The objective of this article is to cover the multiple steps which will help you make the right decision picking the finest radiant moissanite ring.
Discover our most popular radiant moissanite rings around South Miami, FL
Is Moissanite a Good Option for An Engagement Ring?
If you are wondering if moissanite is the right choice for an engagement ring in South Miami, FL, then you can be certain that a radiant moissanite ring is definitely the best choice.
Understand why so many people are choosing moissanite over diamonds for an engagement ring in 2023.
What is Moissanite?

Moissanite is a natural mineral known as silicon carbide, found in 1893 in a meteor crater in Arizona by Dr. Henry Moissan.
Many years later, in a research laboratory, scientists have perfected the unique method of making silicon carbide crystals that are so pure that they match any geniune gemstone.

It's also way more affordable than diamonds of similar shapes and sizes, costing around 10% of the price. This is why moissanite is considered one of the best diamond alternative.

Click here to get more information about moissanite.

How do moissanite and diamonds compare?

The main visible difference between diamonds and moissanite is how they sparkle. Moissanite has a higher refractive index than diamond. Moissanite has a refractive index of 2.65 versus 2.42 for diamonds. This means it will give you more sparkle than a diamond.

You will find below a characteristic comparison table between diamonds and moissanite.

| Characteristics | Diamond | Moissanite |
| --- | --- | --- |
| Brilliance Refraction Index (RI) | 2.42 | 2.65-2.69 |
| Fire Dispersion | 0.044 | 0.104 |
| Hardness Mohs Scales | 10 | 9.5 |
| Toughness | Good to Excellent | Excellent |

Are moissanite rings tacky looking?

Moissanite rings are by no means bad taste. Moissanite ranks 9.50 on the Mohs Hardness Scale (when diamond ranks 10), which means a moissanite ring is highly durable and ideal for daily wear.

Does moissanite lose its shine?

Moissanite will not lose its shine over time. It is as strong as a diamond. Consequently it is impossible for a radiant moissanite ring to lose or alter the color with time.

Do moissanite rings last permanently?

Moissanite is a gorgeous gemstone that is virtually as hard as a diamond. Moissanite, like diamonds, is eternal.

Are moissanite rings chipped easily?

The MOH scale has a range from 0 to 10, with 10 being the hardest mineral. Moissanite has a hardness of 9.5, while diamonds have a hardness of 10. This means that moissanite is suitable for everyday use, it does not break nor scratch, and will maintain his sparkle over time.
7 Majors Pros and Cons About Radiant Moissanite Ring
Pros
Moissanite will provide you with a spectacular sparkle. Moissanite has an even higher refractive index than diamond (2.65 vs 2.42 for diamonds). This means it will give you more brightness than diamonds.
Moissanite Is Comparable to Diamonds in Hardness. Moissanite is the hardest stone after diamonds (9.5 vs 10 for diamonds). This indicates moissanite is suitable for daily wear, does not break or scratch easily, and will maintain his sparkle.
Moissanite is a fraction of the price of diamonds at comparable color, cut, and clarity. Because it is so similar to diamonds, moissanite is the perfect diamond alternative without the diamond price tag.
Moissanite is an ethical choice compared to most diamonds. One of the most common reasons for consumers to choose moissanite over diamonds nowadays is to help in the fight against child labor and unethical diamond mining, as described by the International Labour Organization here.
Cons
Moissanite does not offer the same heirloom quality. When you own diamond jewelry, you are passing down something valuable as a heritage.
People may make comments thinking your radiant moissanite ring is diamond Since Moissanite and Diamond being virtually undifferentiable to the naked eye that people could make comments about the price and the size of your radiant moissanite ring and you may feel uncomfortable about it.
Some old-fashion jewelers who may not feel comfortable working on your radiant moissanite ring If at some point you need to have your radiant moissanite ring adjusted or cleaned, you may bump into an old-school jeweler that would turn you down because your piece is not a diamond. This is happening less and less though, since nowadays more and more jewelers are use to work with moissanite.
Discover Our Radiant Moissanite Rings Collection Around South Miami, FL
Custom Design Your Radiant Moissanite Rings Near South Miami, FL
If you can't find the exact engagement ring that you are looking for or you have an idea in mind, then custom design your radiant moissanite ring is the way to go.
In virtually no time, our experts in South Miami, FL will walk you through each stage of making your one-of-a-kind radiant moissanite ring.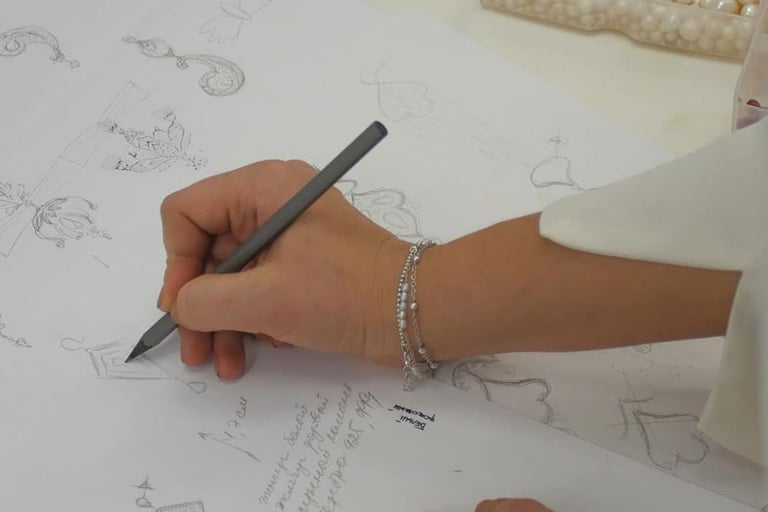 Tips To Customize Your Radiant Moissanite Ring
The custom design process is much simpler than you think. Please call us to discuss your design; we'll tell you what we'll need to make your project a reality.

Gather information and details about the custom engagement ring design:
Put on paper a basic drawing of your idea.
Look for sketches elements on the internet.
Look for pictures that strike your eyes to further explain your desired style.
Post your design here, we will analyse and we get back to you with our comments.
The more specific you can be with your ideas, the more likely you are to get exactly the design you want.
4 Steps To Customize Your Radiant Moissanite Ring in South Miami, FL
Reception of your design.

Our designers will analyse your project and will provide you an estimate.

Creation of your desired radiant moissanite ring.

Our designers will make a 3D digital model and will prepare a full-color illustration, which is a picture created using computer-aided design, or CAD.

Approval

Once you receive the CAD illustration of your custom radiant moissanite ring, you will be able to give inputs and shift directions if it's not what you expected or wanted.

Creation of your engagement ring.

Once approved, we will personalize a wax version of your radiant moissanite ring using 3D printers,
      Our jewelers will prepare your radiant moissanite ring in no time.
Ask our team of specialists to help you
Which Style and Setting to Select for A Radiant Moissanite Ring?
There is a distinction to be made between styles and settings when selecting an engagement ring.
The Three Major Engagement Rings Styles
Solitaire ring

The most classic and traditional engagement ring. Featuring one center stone on a simple band to maximize the sparkle, brilliance, and fire of your ring.
Our South Miami, FL location has the best marvelous selection of solitaire engagement rings.

Halo ring

The center stone is surrounded by small gemstones. It increase the sparkle and give an effect of a larger center stone.
We offer the most extensive panel of halo engagement rings in South Miami, FL.

Three Stone ring

Symbolize your past, present, and future together. The center stone, usually larger, is set higher than the side gemstones to give more depth to the engagement ring.
Talk to our expert in South Miami about three stone engagement rings.
The Different Settings Of Engagement Rings
The way gemstones are placed into a metal band is referred to as "setting".The ring setting is meant to accentuate the beauty of an engagement ring.
Prong Setting

The prong setting features slim metal arms that securely cradle the diamond at the girdle.

Pave Setting

In the pavé setting, the surface appears to be paved with diamonds set closely together.

Channel Setting

Diamonds are set within two parallel metal walls inside the band in the channel setting.

In order to better help you choosing your radiant moissanite ring, you will find in our FAQs, the list of settings terminology and their description. Read more…
Request assistance from our team of specialists, who will provide you with all of the information you want.
Get A Free Consultation With One Of Our Expert In South Miami, FL
Do not hesitate to contact us and get a live assistance from a jewelry expert or customer service.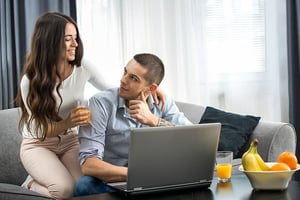 Call us now and get an instant, engagement free, personalized consultation with one of our professionals to help you make the best decision based on your own wishes.
You can also schedule a free virtual video consultation, in order to get a better rendering of the different engagement rings available.
Radiant Moissanite Rings Near South Miami, FL
Bracelets in South Miami, FL
Earrings in South Miami, FL
Engagement Rings in South Miami, FL
Jewelry On Sale Now in South Miami, FL
Necklaces in South Miami, FL
Pendants in South Miami, FL
Wedding Bands in South Miami, FL