All you Need to Know About Stud Earrings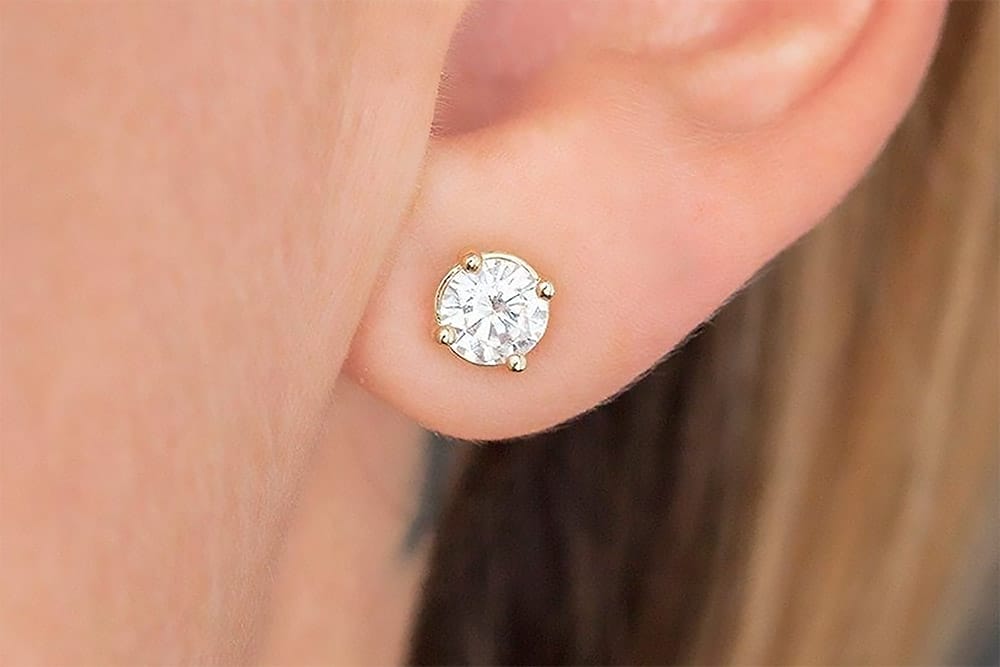 Stud earrings are earrings that are pierced directly into the earlobe and feature a post, which is usually metal, and a decorative feature on the end, such as a gemstone or other design.
What is the difference between stud earrings and hoop earrings?
Stud earrings are typically smaller in size than hoop earrings and are designed to provide a more subtle statement. Hoop earrings are larger and stand out more.
What metals are used in stud earrings?
Gold and platinum are the most commonly used metals for stud earrings.
How do you put on stud earrings?
To put on stud earrings, gently insert the post between your thumb and forefinger into your earlobe.
How should I clean my stud earrings?
To clean your stud earrings, use a soft cloth and a gentle jewelry cleaner.
What is the most popular style of stud earrings?
The most popular choice of stud earrings is a traditional, plain metal post with a gemstone accent.
What is the best way to store stud earrings?
Stud earrings should be stored in a jewelry box or on a jewelry stand to avoid exposure to dust, dirt, and other chemicals.
What size stud earrings should I get?
The size of stud earrings you should get will depend on your personal preference and the size of your earlobe. You should also consider the size of the post and the shape of the earring. Smaller posts and earrings tend to be more comfortable and secure.
Are stud earrings appropriate for work?
Most of the time, stud earrings are okay to wear to work, but you should always check your company's dress code first.