All you Need to Know About Anniversary Rings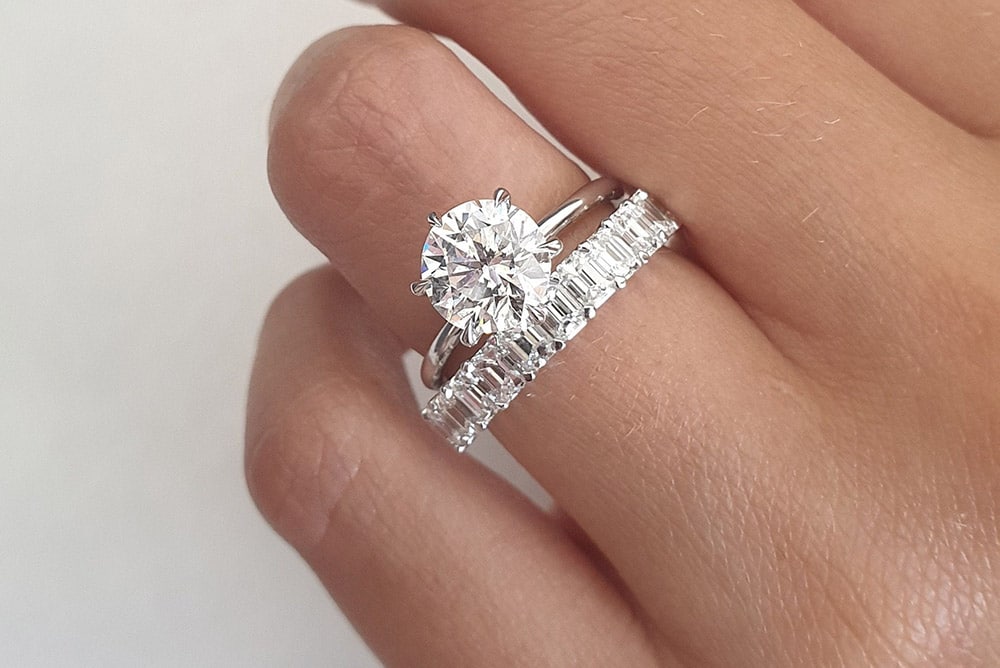 - What is an anniversary ring?
An anniversary ring is a special ring given to celebrate milestones in a marriage, such as a significant wedding anniversary.
- When are anniversary rings typically given?
Anniversary rings are often given to commemorate milestone anniversaries, such as the 10th, 20th, or 25th year of marriage.
- What types of stones are commonly used in anniversary rings?
Anniversary rings often feature diamonds, lab-grown diamonds, moissanite but they can also include other gemstones, such as sapphires, emeralds.
- Are there different styles of anniversary rings?
Anniversary rings come in various styles, including eternity rings, three-stone rings, and unique designs tailored to individual preferences.
- How do I choose the right metal for an anniversary ring?
Popular choices for anniversary ring metals include white gold, yellow gold, rose gold, and platinum, depending on your personal preference.
- Can I customize an anniversary ring with a specific design?
Yes, many jewelers offer customization options, allowing you to choose a design and gemstones that have personal significance.
- How should I clean and maintain an anniversary ring?
Clean your anniversary ring with mild soapy water and a soft brush to maintain the brilliance of the diamonds or gemstones.
- Can I wear an anniversary ring alongside my wedding and engagement rings?
Yes, an anniversary ring can be worn alongside your existing rings to enhance your ring stack or serve as a stand-alone statement piece.
- Are anniversary rings only given in marriages?
Anniversary rings can also be given to celebrate other milestones, such as business anniversaries or personal achievements.
- What is the significance of giving an anniversary ring?
An anniversary ring symbolizes enduring love, commitment, and the celebration of years of shared memories and experiences.